General Aviationfor Specific Needs
If your growing business demands additional travel, if you're interested in purchasing aircraft, if you've always dreamed of learning to fly - these specific aviation needs, among many others, all have the same answer: Albatross Air. Our information and ability spring from practice, as we have serviced southern West Virginia and surrounding states for over 25 years.
At our company, we don't confine aviation to just our business. We think about it, talk about it and dream about it. We enjoy aviation. And we enjoy using aviation to enrich your business, our community and your life. Since we know general aviation, we'd like to know your specific need.
Fly Albatross

Airline flights typically require you to arrive an hour or two ahead of time. Security may delay you or seize your toothpaste. The airline may cancel your flight at the last minute for reasons unknown to you. You may sprint through three terminals to catch your connecting flight. And you might not even receive any peanuts for your trouble. When you fly with Albatross Air, you'll find swift departures, flights tailored to your schedule, and a variety of complementary snacks and drinks. In addition, we can fly into airports which airlines do not service. Tell us where you want to go, and we'll find the closest airport to your destination. If you prefer, we gladly arrange transportation at your destination.
Various Destinations
While we typically fly to locations along the East Coast, your needs can take us across the United States. And remember, your itinerary can include smaller airports commercial flights do not service.
Prepay and Fly
Save by purchasing a group of hours and splitting them between multiple flights. Block time enhances the flexibility of charter services.
Request a Quote
Your flight will include multiple options, such as aircraft selection and co-pilot services, so contact us for exact pricing.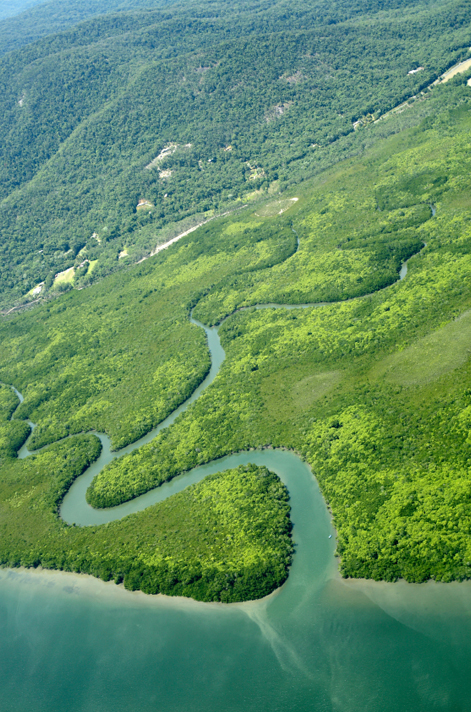 Be Alone...
2000 Feet Above Ground
Does a beautiful day make you itch for the freedom of the skies? You can transform those dreams into reality, at your pace and on your own schedule. Unlike flight schools, we will not cram the entire learning process into a few weeks. You won't have to give up your vacation to complete the training. Also, paying for flight lessons as you go means you don't have to furnish the whole cost of your education up front. No one else sits in class with you. You have the one-on-one attention of your flight instructor. And when you fly solo, you'll know you have made a good choice.
A flight lesson may include ground instruction before, after or on both ends of the flight. The instructor flies with you and teaches you as you go. Throughout the process, you will learn the physics of flying, safety, emergency landing techniques, flight preparation tips, and of course, how to fly an airplane.
The Federal Aviation Administration requires a minimum of 40 training hours in order to issue you a private pilot certificate. However, most students require around 60 hours of training in order to be ready for the FAA examination. Currently the cost ranges between $5000 and $5500, which includes materials and an examination fee.
At present, we do not offer multi-engine training, but we do offer instrument training.
And if you've had lessons in the past, know this: You do not need to complete your training within any specific timeframe. However, if you have forgotten what you learned or are rusty on your skills, your instructor may need to spend a little extra time brushing up on what you have learned in the past. Call us and resume or begin your flight instruction today!
Dependable and Affordable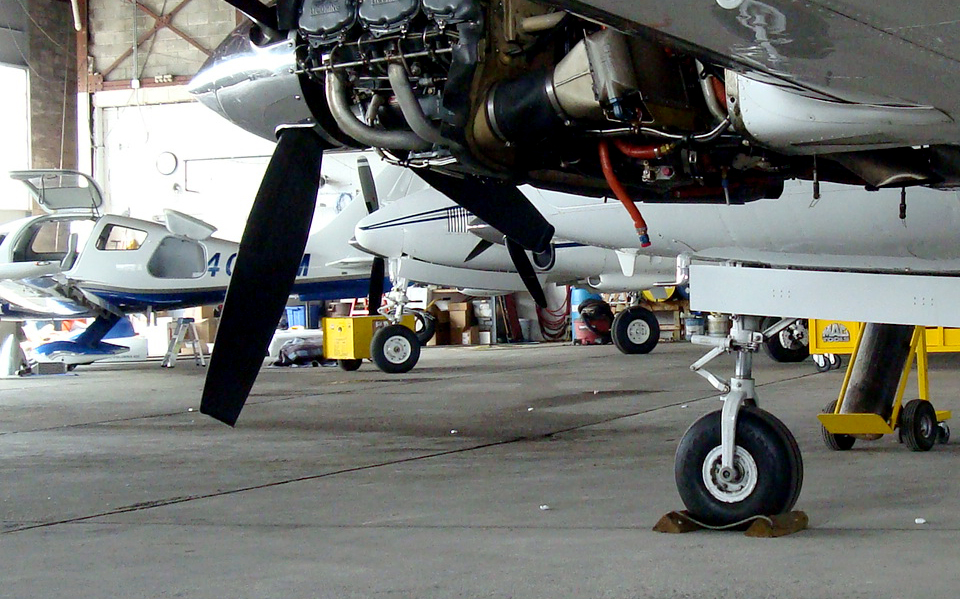 For more than 20 years, we have offered our customers reliable and inexpensive maintenance. Whether you fly out of convenience, necessity, or just plain fun, we want you to spend less time and money keeping your flying machine airworthy. Our FAA-certified inspector oversees a variety of jobs including 100-hour and annual inspections, airframe work, engine repair, propeller balancing, avionics installation and pre-buy inspections.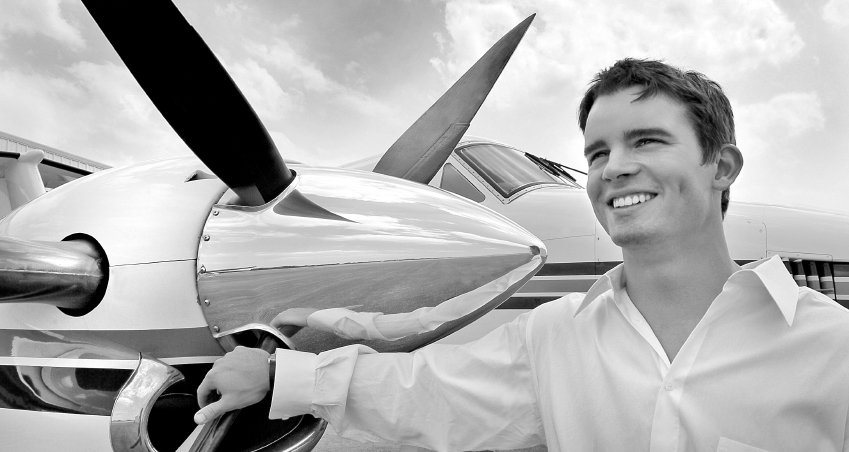 Make a Soaring Investment
We can buy, sell or manage your asset
Maybe this is your first airplane. We can help you find and buy an airplane that fits your needs. Maybe you have outgrown your first. We can help you sell one and buy another. We certainly hope it's not your last, but we can help you find a buyer when you're ready to say goodbye.
Use our experience to your advantage; let us manage your aircraft. We coordinate hangar space, maintenance schedules, pilot service, and more. You won't need to hire a salaried pilot. When we manage your aircraft, you only pay for the pilot's services when you actually fly. We could be your new flight department, no assembly required.
You buy, and we operate. This turnkey solution can even produce revenue. By adding your aircraft to our charter certificate, we generate income with your asset when you're not using it.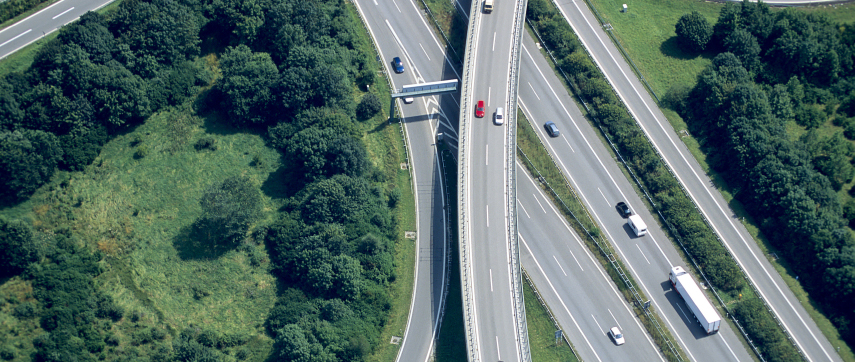 A New View of Your Life
Plan your next adventure today. Check out your neighborhood or survey the New River Gorge from the sky. You don't have to be a bird to get a bird's-eye view
Max Occupancy
The pilot may take no more than three passengers on a sightseeing ride at a time. The price does not rise if additional passengers accompany you on your sightseeing ride.
Flight Length
Where you go depends on how long you want to fly. Rides typically run from 30 minutes to 1 hour, but you may fly for any amount of time up to 1 hour. A sightseeing ride out to the New River Bridge and back takes about 30 minutes.
Bad Weather
If the weather is not good for sightseeing, we may reschedule your sightseeing flight. We will not charge you in advance, and you will not pay a penalty for rescheduling. Please provide us a valid telephone number to contact you.
Albatross Air, Inc.
Because "A" Comes First in the Phonebook
Recognizing a growing need for aviation service in southern West Virginia, Tim Kearns saw his business idea take flight in 1985. At first, Albatross Air strictly provided maintenance. Now, in addition to maintenance, the company offers charter service, flight instruction, pilot service and aircraft management.
In a December 2007 article for National Geographic, Carl Safina observed, "An albatross is the grandest living flying machine on Earth." But Tim Kearns, who remains the company president, simply chose the name since "A" came first in the phonebook. Employees found humor in the name after Walt Disney Pictures released The Rescuers Down Under (1990). In this animated film, John Candy provided the voice for Wilbur, an albatross who ran his own company—Albatross Air.
In its beginning, Albatross Air employed one maintenance technician. Shop space increased dramatically in 1998 when the company moved into the old terminal building at Raleigh County Memorial Airport. An additional hangar enlarged the company's square footage again in 2007. Sandwiched between these acquisitions, Albatross Air entered its first arrangement of aircraft management. And as the family-owned business grew, the family owning the business grew, as well. To date, the company has employed all but one of Tim's immediate family, and through the second generation, Albatross Air continues to expand.
Call Us
304-255-2717
We know general aviation. Please tell us your specific needs. Via phone, email or a personal visit we want to communicate with you.
Whether you need a charter flight or want to view the New River after rafting it, our services will accommodate your budget and schedule. A quick email to us is your first step in learning to fly. And if you already possess a pilot's license, we're your avenue to purchasing aircraft. Contact us, because we know general aviation.